Content
A guide to implementing collaboration tools and having conversations that drive productivity and facilitate cutting-edge innovation in your workplace
Workplace Communication:
A history
Communication at work is keeping pace with corresponding technological progressions within the workplace. Emails have largely replaced memos and digital collaboration tools have reduced the need for office notice boards and in-person meetings. Now, text and messaging services are reducing the corporate reliance on email as a staple communication method.
Workplace collaboration platforms like Flock, Slack, and Microsoft Teams are changing the way teams work together. What does all of this mean for your business? Let's examine the history of this progression.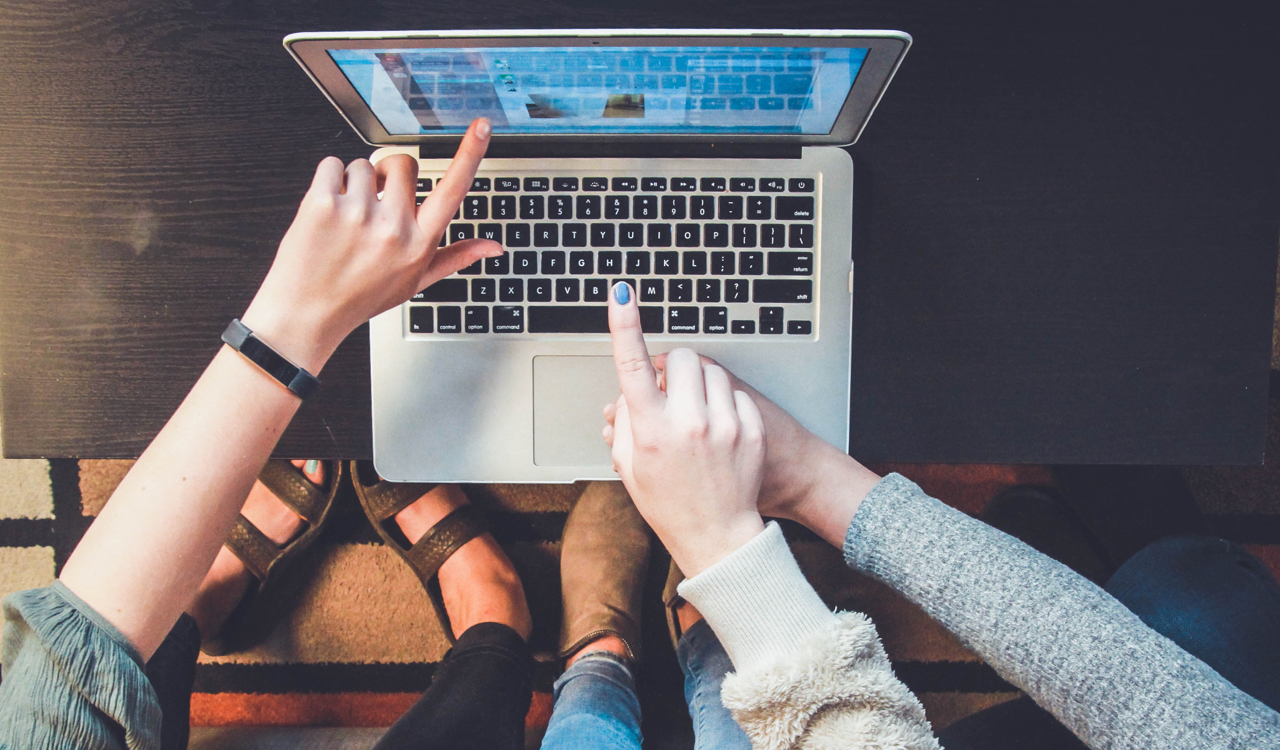 Office Communication: A Progression.
Where we've been...and what's next?
Office Memos
Printed office communication documents that are distributed within the organization to relay pertinent instructions or information.
Problem : Associated with passive-aggression ranting
Solution : Email became more effective for office communication
Notice Boards
While they, too, were once a company communication staple, they have become all but obsolete.
Problem : Often placed conspicuously in a random place where most employees really forget about them.
Solution : Digital project management tools allow companies to post information and make it accessible to all employees.
Email & Messaging
Email has really become the cornerstone of corporate progression in the digital age. Companies that were able to incorporate electronic mail systems thrived.
Problem : Culture of compulsive notification-checking has been created. Business happens at the speed of NOW, and email can't always keep up.
Solution : Texts and instant messages are replacing email communications between colleagues.
What's Next? Workplace Collaboration Platforms
Digital platforms that combine multiple office communication functions in one service like Flock represent the future of workplace collaboration. They also play well with third-party business tools for project management, web analytics and more - making it easier to access everything in one place.
When you make the switch to a workplace collaboration platform like Flock, employees can exchange messages, share files, host video conferences, manage to-dos, and set up calendar events all from one easy-to-use app. Plus, integrations with business tools such as Google Calendar, Google Drive, Asana, MailChimp, and Twitter, make your team more productive because they don't have to move back and forth between a dozen different apps.
Modern collaboration software like Flock takes the work out of teamwork so businesses can focus on getting things done.
Now, let's explore how you can prepare your business to thrive in this exciting, fast-paced realm that is the future of work...
What makes digital workplace collaboration platforms great is that they work for all kinds of businesses - remote and otherwise.
First, for a transitioning business, think about your company and ask yourself this question:
(If semi-remote) Do our in-office workers utilize memos, and if so, what information are they relaying? Can this information be disseminated just as professionally and effectively in an email or via messenger?
Next, set a date for when your company will shift to using digitally-based workplace collaboration software:
When you decide on a date, how will you relay this memo-appropriate information to your staff? Whichever collaboration software you chose - email, Flock, etc. - encourage employees to practice using it immediately by asking them to reply to your message.

For example, when inviting team members to Flock, welcoming them with a message in the Team Hub channel (that every team member is automatically added to) and asking them to introduce themselves is an easy way to start conversations!

This is also a great opportunity to troubleshoot any individual problems with technology preventing your business from digitally progressing. You will not only be able to troubleshoot technical problems, but can discreetly identify any staff members who will require additional training before they are comfortable with this change.
Next steps...
There now exists a space on the web wherein companies can compartmentalize their operational departments (and other essentials like announcements and feedback) into functioning units all on their own, with the necessary collaborators within those departments able to communicate and work together within those units to achieve more.
Imagine having one cubicle desk for Sales, another for Product Development and another cubicle desk for Marketing… all across one digital collaboration platform.
What if this platform were able to be an arena for hosted chat meetings, messaging and even document and image uploading?
Collaboration. Productivity. Integrations.
Imagine being able to access your company's Google Drive from within that platform. Instead of sending tons of emails, staff can login, find their group, get plugged in and get to work…
...Stop imagining. The future is in Workplace Collaboration Platforms. The future is here
It's all about leveraging...
Email for marketing to clients and prospects and for relaying memos to staff.
Text and messenger services for quick communication between staff members.
Digital notice boards to replace that bulky, tacky corkboard in the office breakroom.
Zoom and Skype for office meetings
...all across one collaboration platform.
Spotlight on Small Business
How digital tools for collaboration, productivity & integration fuel businesses around the globe.
Kat Salonga, Virtual, At Last
Kat is the mastermind behind Virtual, At Last! A Virtual Assistant firm based in Valencia, Philippines. Her team of strategists and virtual assistants rely on digital services able to combine opportunities for collaboration, productivity and integration, and here's why: the Internet DRIVES her business. Kat's team builds websites, sales funnels and sets up automation for life coaches, NLP practitioners and entrepreneurs around the world. From sending sales invoices via email to collaborating with her team on messenger, to virtually meeting with clients and subcontractors via Zoom, businesses like Kat's have revolutionized opportunities for struggling single moms in the Philippines...all through ecommerce.
Remote tools like Plutio, Zoom, BetterProposals, Google Docs and LastPass make admin work easier for me and my clients. Storing and sharing files has never been easier and more secure! By investing in these tools, I have improved my business processes and it has a direct impact on my sales.
Digital collaboration tools have increasingly allowed single mothers to reduce the need for babysitting and daycare costs by working from home. Stay-at-home-moms are able to earn a sizeable income, control their own workflow and daily routine as well as maximize their opportunities for making meaningful professional connections with fellow entrepreneurs worldwide.
Digital marketing agencies are more common nowadays. A lot of parents are opting for remote positions or are becoming freelancers. This allows us to get higher salaries and rates compared to current local rates (in the Philippines) for the same positions.
Pick the right tool for the job
Now that you have a clear idea of the many challenges to effective collaboration within your business, and some solutions to overcome them, it's time to choose the right collaboration software for your team.
Digging through the exhaustive number of workplace collaboration tools on the market can be overwhelming. How do you find the best collaboration software to improve your team's productivity? How do you know if it is the right one for you?
For starters, here are the top 3 workplace collaboration platforms for businesses of all sizes:
Flock
Not to beat our own drum, but here are a few reasons why thousands of teams trust Flock to do great work together, every day. It's easy to use, packed with productivity features such as messaging, file sharing, and video conferencing, and it offers the best bang for your buck vis a vis its competitors.
Features
Direct and team messaging
Video conferencing and screen sharing
File-sharing
Advanced search
Guest management
Announcements
Directory
Auto-generated mailing lists
To-dos
Polls
Notes
Reminders
Share code snippets
Process automation
Integrations
Pricing
PRO plan: $4.50 per licensed user, per month (best value!)
Custom pricing for large enterprises & organizations
Check out our savings calculator to see how much your business saves every year with Flock!
Slack
Slack is best known for its messaging platform, but also includes many integrations and tools that can be helpful for business.
Features
Direct and team messaging
Video conferencing and screen sharing
File-sharing
Advanced search
Guest management
Announcements
Directory
Private notes
Reminders
Share code snippets
Integrations
Pricing
Standard plan: $6.67 per person, per month
Plus plan: $12.50 per person, per month
Custom pricing for large enterprises & organizations
Learn more about how Flock compares to Slack on features and pricing.
Microsoft Teams
A collaboration app that plays well with other Microsoft services like Skype, Office, and OneDrive, Teams offers some unique features such as automatic transcripts for video meetings.
Features
Direct and team messaging
Live Events - up to 10,000 viewers
Video conferencing and screen sharing
Built-in Office 365 apps: Word, Excel, PowerPoint, and SharePoint
File-sharing
Advanced search
Guest management
Announcements
Directory
Integrations
Pricing
Free for chat only
$12.50 per user/month for Office 365 Business Premium
$20.00 per user/month for Office 365 E3
Learn more about how Flock compares to Microsoft Teams on features and pricing.
Need more options to choose from? Check out our expanded list of the best collaboration software apps for productive teams.
Once you decide on a workplace collaboration platform to shift your business into alignment with the technology of tomorrow, it's time to make a few changes to the way your team works together. Let's explore conversation habits that block progress and productivity within your company culture.
The Conversation Corridor
Any Questions for Me? No? Alright
One way vs. two way communication between different levels of management. What kind of communication culture are you creating between managerial tiers?
In a corporate setting, we find that communication between different levels of management takes two forms: one way and two way.
A one-way conversation looks like this:
Whereas two-way conversations look like this: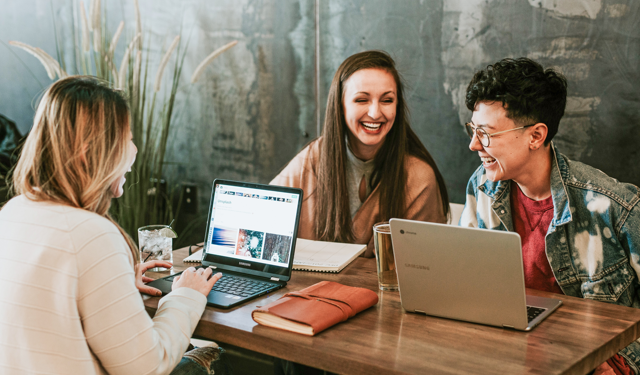 Tone & Voice
Tone impacts the professional relationships fostered through text, email and messenger
Conversations over messenger services and even text don't fully convey the same microexpressions, vocal inflections and body language that help indicate how a message ought to be received and interpreted. This creates the opportunity for miscommunication mistakes and can lead to resentments between the sender and the recipient.
The pace of business has impacted the concentration capacity of meeting attendees.
Email is sent faster than a memo can be placed on a desk. A response can take only seconds, not minutes or even hours. Messenger programs even allow us to see when someone is responding and when they've stopped typing. Business today functions in hyperdrive. As a result, slower workplace events like meetings and briefings can feel like an eternity, leaving many employees with 'concentration jet lag'.
The tone of workplace conversation coupled with the grueling pace at which business is conducted creates the perfect storm for communication breakdowns.
Conquering Conversation Challenges
Dialogue, not Diatribe...
We have observed that, within contemporary corporate communication culture, there is a void of conversation rooted in US language. The voice of one-way conversations does not create a space where collaboration can occur.
Orders are barked, instead of ideas being shared.
What is being said… (One-way)
"If it isn't broke, don't fix it"

"This is what works for me"

"I've always done it this way…"
What constructive dialogue looks like… (Two-way)
"What might an effective strategy look like for us?"

"I understand this is coming from Corporate. What can we do to improve the outcomes despite corporate restrictions?"
Reminding employees of their positioning on the 'ladder' (hierarchy) does nothing for boosting morale and improving communication between leadership and staff.
Employees understand they may have limited capacity to influence company policy and regulations (of course, this will vary among industries), but they still want the opportunity to express their concerns and be heard.
What would your company look like with increased employee engagement? What would have to happen in order for employees to have an honest, open dialogue with company leadership in an environment where fear doesn't restrict responses? Let's discuss town hall-style meetings...
Town Hall-Style Meetings: Your Tool for Two-Way Communication
Companies are increasingly starting to demonstrate the value of employee input. So much so, that they are hosting 'town hall'-style meetings in conference rooms or cafeterias, where employees are able to voice their concerns and disagreements to upper-level management and receive a direct response.
POINT TO CONSIDER
Town hall-style meetings are a safe place for employees to communicate without feeling targeted or like they need to suppress their true concerns about their departments. They are also able to get a direct response from company leadership.
Industry Insights: Medicine
Katherine Kerr, Employee Resource Group (ERG) Leader, Bon Secours Mercy Hospitals (USA)
How is top-down communication perceived by employees? We asked Katherine Kerr, a Healthcare Delivery Science expert, about how this plays out within the field of Medicine.
It (top-down communication) creates distrust, diminishes growth, and paralyzes employee initiative. I see it happen constantly within the hospital environment and in case studies. A silent hostility arises between boss and employee and also between employee and employee, as they all fight to stay afloat in an environment that becomes increasingly toxic. Let's see more collaboration. More focus on how we can leverage each other's KSAs - knowledge, strengths and abilities - in order to do what's best for the patient, every time.
The Lateral Lack of Collaboration:
Ask My Manager
Problem
Top-down hierarchy creates an environment where employees feel like they are just one of the pack and no one special. They are made to feel like just a number, with no sense of autonomy or authority. This is a problem.
Solution
Employees need to feel invested in and visible, not like they're just mindlessly fulfilling orders out of obligation. They need to see how they fit into the bigger company picture. What that looks like, is management getting out of the way of employees having the room to do what they need to thrive.
Compartmentalization with Lack of Lateral Collaboration
Employees feel like they are compartmentalized, not part of a collective. They do not feel like an adequate part of the greater whole and therefore fail to appreciate their role in it. Titles limit employees from taking initiative and problem solving. Critical thinking is not encouraged on the subordinate level. Many feel as though they don't get paid to think, they get paid to do.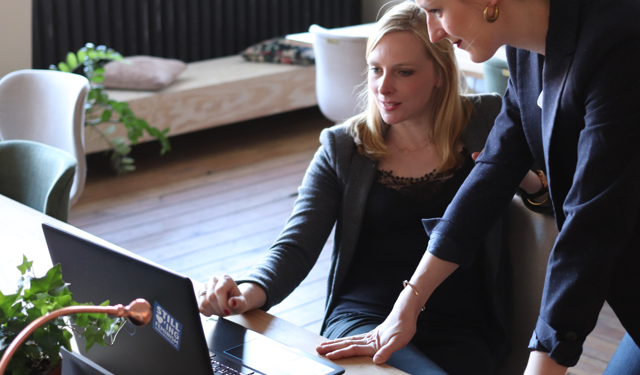 What this may look like, within your company...
What is being said...
"Listen, I don't make the rules here."

"Don't shoot the messenger."

"This is coming from my boss's boss…"
What constructive dialogue looks like...
"I understand you have some concerns about this project. Let's have a discussion with ____, and maybe together, we can do something about this."

"Would you be open to an opportunity for us to talk about what you're thinking may be a great solution? I'll invite___ into the conversation."
Does any of this sound familiar?
So how do you get from here to a work culture conducive to growth of both the company and the individual's role in it? You do this by managing individuals but letting the teams of individuals take responsibility for managing themselves.
The following anecdote represents an actual employee who wanted to share his experiences trudging through a top-down hierarchical corporate environment as well as what went wrong as a result. To protect his anonymity, his first name was changed.
I've been with the **** Company for 22 years. I noticed things changed through the years. It seems like everything is about rules, and not necessarily right. Know what I mean? Now it's so much hierarchy that it takes three managers to get a box of bandages approved for our toolboxes. We're told were supposed to be watching our overtime, cutting back on our spending and all of that… so one day one of the rookies sliced open his finger on the circular saw. I had to rip up my shirt to tie around it because the first aid kit was empty! Each of the supervisors thought it was the directors job to get those ordered but the directors thought the supervisors were!
Jason K, (Undisclosed Construction Company)
Industry Insights: Real Estate
Alexa Land,Realtor, Rose and Womble Realty (USA)
What does the lack of lateral collaboration look like across other industries? In this spotlight, let's examine how this phenomenon might present within the real estate industry. According to Alexa, this happens where it hits hard… profits.
(In real estate), companies often take fees to cover additional oversight or start their agents off with a lower commission split. It's bad for these companies because experienced agents leave to make better money at less strict brokerages. Newer agents tend to like guidance, but it quickly becomes a revolving door company. That's the LAST thing a trusted company wants...to be associated (with being) mostly transient and inexperienced.
What is the Next Step?
Through building informal, cross-functional teams, the pressures witnessed by employees in aggressively hierarchical company structures will have the opportunity to dissipate. A matrix-style reporting structure, with no official hierarchy, may represent the next step in creating healthy, lateral communication and collaboration.
No Trust in the Upper Crust
This is all I Can Share Right Now
Problem
Leaving employees out of the loop creates paranoia and hysteria, promoting a culture of gossip and confusion within the company. Often, C-suite leadership does not focus on corporate culture, spending their time and attention on more seemingly empirical aspects of the business, like profit-loss statements. Yet not paying attention to the company culture can prove detrimental to those very profits.
Solution
Return the "human element" to human resources. It is okay to be human and think about how policies and procedures might impact the employees...not just the profits.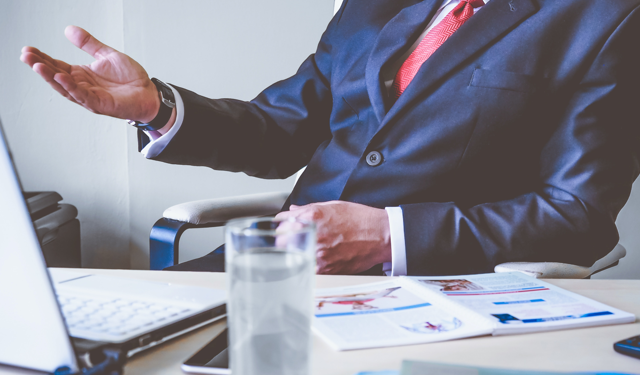 Honestly, I feel like our company is on it's way out, and I've got mouths to feed. It would be nice to know what's going on but no one tells anyone anything. It's not like I'd just leave; I mean, why is it necessary to be so secretive?
Lynne W, (Undisclosed Retail Company)
This was Lynne...three months before the company she worked for, a regional retail chain, went bankrupt and closed its doors. She found out only 3 weeks before she was out of a job.
Leaving staff out of the decision-making process is not strategic. It is counterproductive and borderline cruel. When team members fear for their jobs, they aren't focusing on productivity, deadlines, or doing their best work.
It's okay to be human. Here is how you can acknowledge the human element at work...
Solicit suggestions and feedback from team members
Ask your team for inputs on important decisions. Invite them to offer feedback, and take it seriously by exploring the practicality of suggestions offered. It's not all about the almighty dollar.
Consider how management decisions impact the lives of team members
Many salaried employees paycheck to paycheck, depending on it to feed their families, pay their bills and... survive. The decisions you make can make or break their lives. Considering the impact on their work-life balance is a good place to start.
What does the perfect company culture look like to you?
Are you creating a corporate culture that brings you closer to achieving your vision? What would it take to see that culture in play at your company?
Think about the major decisions your organization's upper-level management is discussing right now.
How involved are your staff members in this discussion?

What can you do to bring your staff into this process?
By investing time and resources on me, Vanguard helps me achieve my full potential.
Employee at Vanguard
Other ways your decisions at the upper level erode your business culture at the lower levels:
Putting one employee against another through ranking and rating policies.

Mandating that employees to get permission from current management to consider switching departments or putting in a transfer request.

Focusing on documenting violations and infractions instead of promoting triumphs and employee milestones.

Hiring external talent to fill positions instead of promoting talent within.
Actionable ways you can reverse the sinking ship of corporate culture right now:
Start including staff at all levels in meetings where the decisions impacting their carers are made
Upcoming mergers, staff layoffs, outsourcing decisions, etc. all impact the very employees and workers that drive your business.

Treat them like they matter and their opinion matters in these meetings, and invite their input.
Encourage employees to seek growth opportunities within the company
Personally invite qualified, talented employees to apply for promotions to positions that will allow them to further thrive within your company

Encouraging growth within your organization offers staff an incentive to remain within your organization, instead of taking their talents elsewhere.
Ask employees about their worries and fears, and acknowledge them.
Give them honest answers; don't leave them feeling like you're against them
Act like you care and show that you do
Invite staff to vocalize what matters to them and try to incorporate those suggestions into practice.
Amazing place to work! Interesting and challenging work with great exposure to senior clients...
Employee at Bain
Path-Goal Theory
The Path-Goal Theory focuses on the dynamic between the leader's style and the characteristics within the company; leadership that speaks to the specific motivational needs of staff.
Find what behaviors fill the holes that exist within the company dynamic.

Leaders ought to provide rewards and structures that enhance staff goal-oriented productivity.

Leadership, based on the Path-Goal Theory, is effective when it clearly defines the path to the goal and facilitates the staff in getting there.
This is done by...

More mindless meetings

The Conference Room Isn't Available
Problem
Holding too many meetings can get in the way of staff doing their jobs and weaken the corporate culture, causing productivity (and profits) to take a hit.
Solution
Overhaul your approach to meetings. Reduce the need for meetings by incorporating tech-based opportunities for conversation and collaboration.
What are the meetings being held in the first place?
Daily or weekly check-in meetings.

Collaboration meetings, both within and among project teams.

Meetings regarding upcoming events or important announcements (one-offs).
Too many meetings can negatively impact employee morale and lead to resentment against upper level management. Staff would rather be working. They feel like excessive meetings are a waste of time.
Overhaul your approach to meetings
Can it be said in a thread?

The problem of excess office meetings may not be as prevalent among remote teams, but is still relevant, as the same tools can be used by in-office teams. If the information to be disseminated can be shared through a channel on Flock, a card on Trello or even in an email, do it.

Meetings say to your employees: "I don't trust you to do your jobs."

Trust the people you hire to do their job. Seek feedback on the individual or team level instead of requiring that the entire staff be held hostage for a meeting.

The 80/20 rule may also apply

Try to have less than 20% of staff time wrapped up in meetings and 80% or more of their time focused on productivity.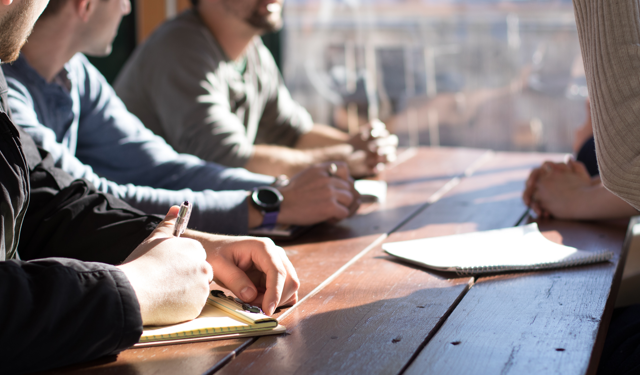 However, there is good news. As a leader, you are in a position to change this dynamic. By creating opportunities for more effective meetings and not necessarily more meetings, you can improve your organization's efficiency and productivity...and trust us, your employees will thank you. And yes, it's time to 'flush' that bad habit of holding meetings on staff break times ...especially in the bathroom!
Ask yourself these questions:
How can I help my staff prepare for our next meeting?

Think about the expectations you can set so that everyone is able to come to the table (or the conference call) prepared and is aware of their expectations.

What are the takeaways?

What is the key information your employees need to take from this meeting? What do you intend for them to do with this information? How will they use this information to improve their productivity or produce a more effective deliverable?

Who needs to attend… and who doesn't?

Is it necessary for all teams to be in attendance, or am I only targeting my message to say, the Marketing Department? Conversely, who haven't I invited that may likely benefit from the information being presented?
Breaking Bad Communication:

This is What Success Looks Like
What happens when communication breaksdowns happens?
How to set expectations using workplace collaboration tools (or task management apps) and frameworks like OKRs to paint a picture of what success looks like.
Let's address where communication breakdowns happen in the first place.
As a company grows, communication gets more challenging, and opportunities for communication breakdowns increase.
With multiple projects and deadlines looming overhead, and under pressure to do great work in the shortest time possible, departments become more and more isolated from each other.

Major decisions become increasingly unilateral and the 'left hand' may not always know what the 'right hand' is doing. In time, this can lead to isolation, confusion, and hostility.

C-suite leadership start to neglect communication with all team members, instead limiting their interactions to those involved in management. This may not be intentional, but once a precedent is set, habits and routines form around them. This too, can lead to isolation, confusion, and hostility.
...so, why exactly is this bad?
I got a call from my supervisor at another hospital telling me that the supervisor NEXT DOOR needs to borrow some 100% alcohol for her processor...instead of her just walking next door.
Erika S., Hospital Employee- Undisclosed
Bad communication can cost you
Failing to get a handle on the behaviors that drive poor communication can cost businesses lots of money. A whopping $37 billion dollars is the price tag estimated to be the result of such communication breakdowns.
In contrast, companies with effective communication practices in play enjoyed 47% higher returns to shareholders over a five-year span. Whether or not they realize it, business leaders communicate through omission - that is, failing to communicate in the first place.
Only talking with or relying on management to ascertain or relay useful information sends a message to staff on lower levels that they are less important or even invisible.
No one communicates at my bar. None of the bartenders communicate with waitstaff, and none of the waitstaff communicates with the cooks. So what happens is drinks get double-served and food ends up not getting ordered. It's... bad.
Dipti P., Hostess at Restaurant-Undisclosed
It's about setting clear expectations for employees
All employees within a team bring their own sets and talents to the table. Effective managers will intuitively know how to bring out those qualities, promoting a work culture that is positively reassuring to staff and both productive and profitable for the company. So how can we draw that line? We start by...
Ensuring goals are clearly-defined.

Employees who know what is expected of them are more effective at producing optimal results. Read more on how to set SMART goals for your team.

Enabling frequent and early communication.

Communication should happen early on within a project, and continue throughout its duration, so everyone is aligned to the same goals.

Democratizing how decisions are taken.

Include all involved parties in the discussion. Being inclusive is key to making sure everyone understands the expectations for their role and feels involved.

Letting staff set their expectations of you.

The street runs both ways here. Invite input from your staff in order to ascertain what they expect from you.
Once you set clear expectations, here is what you can do to keep the momentum going...
Commit to a practice

Be purposeful and intentional in actively engaging with team members on all levels, not just management and fellow C-suite leaders.

Open a channel of dialogue, and encourage team members to use it. Be available for such dialogue and make sure to stick with it.

Do this by creating a group or chat thread where team members can communicate directly with upper-level leadership, and respond when they reach out.

When team members talk, listen

Pick up on any cues that signal confusion, resentment or internal conflict within teams, and address them directly and immediately.

Look out for isolation and promote cohesion.

When you observe departmental silos, address them head-on. Encourage team members to share and collaborate cross-functionally with other departments.
Taking these initiatives will improve company culture by enhancing communication.
In so doing, staff will:
Have a clear path to results, now that communication roadblocks are removed.

Understand what is expected of them and work towards those goals more efficiently.
Messaging can be a crutch

I'll See You on Chat
Problem
Messenger services can create a virtual distance in the modern workplace.
Solution
Establishing best practices for netiquette within your organization will set the tone for what is acceptable and what is not when it comes to messaging.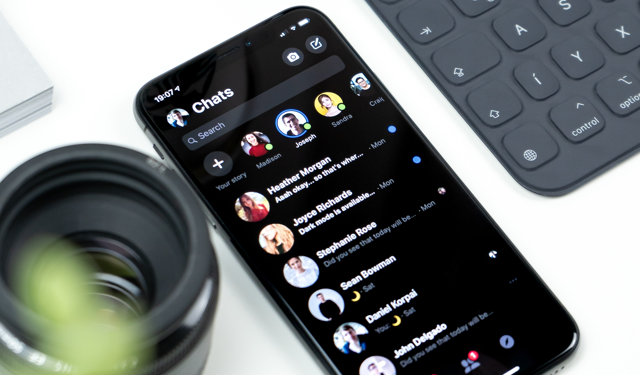 The average millennial sends about 3,200 messages every month, with many of those messages being relayed during work hours. Add to that the instant gratification that reinforces and rewards that behavior as notification dings and chimes pop up. This can be distracting and thus bad for productivity.
Instead of banning Instant Messaging (IM) technology in hopes of avoiding this phenomenon, companies are embracing it. More and more, businesses are absorbing the byproducts of a tech consumer culture in hyperdrive, and they're doing this by establishing their own instant messaging networks within their respective organizations.
However, does this serve to further effective dialogue, or reduce it? The answer is both.
Furthering effective dialogue within the workplace using instant messaging...
Instant messaging can increase efficiency within the workplace, as team members can communicate privately and directly about projects.

Messages show up immediately on the screen, allowing users to completely avoid the hassle of an inbox and dodge junk email. It also removes the need for face-to-face dialogue in many contexts, frees up phone lines, and allows your employees to be productive without having to walk up to a colleague for relaying or receiving information relevant to the task at hand.
When instant messaging detracts from effective dialogue...
Humans will be human. Employees may use workplace collaboration platforms for personal conversations and making lunch plans instead of discussing projects and work assignments. The tone of a message can be misinterpreted, as facial microexpressions and vocal inflections are simply unable to be transmitted (sarcasm vs truth).
What can you do to address these roadblocks and prevent them from happening again?
Remember that instant messaging is not a new tool, and miscommunication can happen across any platform.

Verbal cues can be misinterpreted in face-to-face conversations. Emails can be misread. Yet such disadvantages do not stop these platforms from being effective communication tools in the workplace.

Encourage your staff to demonstrate basic netiquette, and share best practices for professional communication on digital collaboration tools.

Such practices include setting an 'Away' status to alert others of unavailability, using IM only for work-related matters, and refraining from discussing sensitive or classified information over messenger.
A micromanaging boss

Are You Done Yet?
Problem
Micromanaging creates tension and resentment within the workplace, pitting supervisor against worker. It sends the message to employees that 'I don't trust you.'
Solution
Be available as a resource to your staff, providing them with the tools necessary to do their job and produce the deliverable, but don't step in and try to do the job for them.
Many micromanaging leaders are unaware they're engaging in such intrusive behavior. You may have even done this, writing it off as simply being 'engaged' or 'in the trenches', when really employees interpret this as being controlling. Here's what that behavior may look like:
You catch yourself saying or thinking about how you would've done a project differently.

You rarely find the work of your subordinates acceptable.

You frequently 'drop in' to check on your staff and insert your opinions into their work.
Read more on the five signs of a micromanaging boss.
How employees are coping with micromanaging leadership...
Employees can smell when something isn't right. They are quick to pick up on what causes their leadership to engage in micromanaging behavior.
Worry that the project won't turn out quite right.

Fear of losing their position or ranking within the company… or even of abandonment. What happens if you decide to walk away?

Ignorance. When the culture of micromanagement is pervasive throughout an industry - in other words, their bosses did it to them, and their bosses' boss did the same - how can you expect things to change? Micromanagement is the only behavior they know.

Past precedents. When bosses get burned by employees, they put up a guard to prevent the same from happening in the future, and current employees pay the price.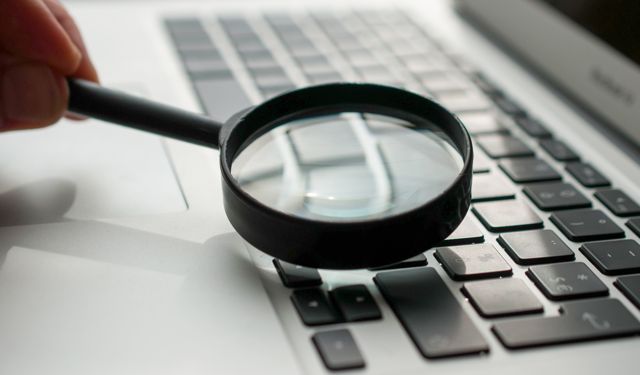 How micromanaging detracts from the company culture, and what you can do about it...
It's you not them.

Micromanaging is less indicative of a lack of competency or adequacy in your staff and more a sign of control issues within your leadership.

Emphasize what is to be done, not how.

Give your staff the freedom to explore their own paths to the deliverable as long as deadlines are set in place and communication is maintained to allow them to come to you regarding any bumps along the way.

Give them the tools to do their job, but let them do it.

Your team is responsible for producing the deliverable; not you. Let them do their job. Be available as a resource, not a controlling force.
Make your culture, or you'll break it

What's Okay to Say and What's Not
Problem
Workplace communication etiquette can make or break your company culture and team dynamics. Whether you realize it or not, leadership sets the tone for how dialogue happens within the organization.
Solution
Focus on message delivery, open clear channels for communication, be concise, and ask constructive questions in order to establish a precedent for effective communication within your company.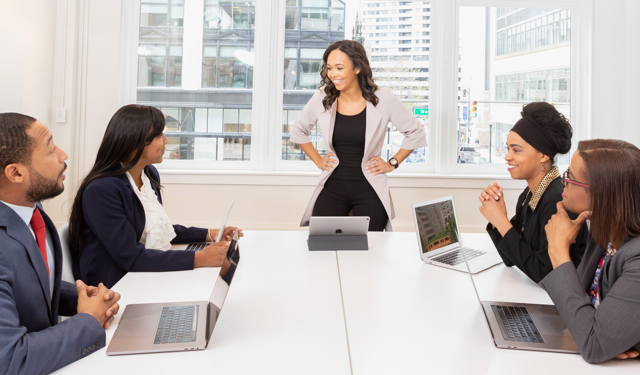 What 'effective communication' looks like...
Harmonious exchanges between teams and among team members.

It is a lot easier to communicate when times are good, but what about when a deadline is approaching and there are serious roadblocks halting progress? In an atmosphere where team members are able to relay pertinent information about projects and deliverables, even the tough stuff gets discussed.

Team members will feel comfortable discussing difficult matters, because the driving force of getting the project successfully completed trumps any squabbles or disagreements between individuals. It's about doing it right, not being right.

Managers listen to and engage with team members.

Leaders know that it's difficult to juggle many hats and focus on too many things at once. Is the client's deliverable going to be ready in time? Has payroll been entered for the week? Are the marketing team members ready for next week's launch? While it is important to stay abreast of all departments and current projects, it is equally important to focus on individual team members.

Engage with individual teams and team members. Ask if there is anything preventing them from getting the work done. Listen to their concerns and try to arrive at a solution beneficial to all parties.

Communication within the team is clear and precise.

Too many details can be a bad thing. Deliver the information that is relevant, without embellishing details and inserting unnecessary fluff. Unnecessary details increase the chances for miscommunication. Not only will your staff appreciate your brevity and clarity, but you'll be demonstrating that you respect their time and attention.
When giving feedback...

Delivering Praise, Criticism & Assessments
Based on research of classroom students, failing to recognize good behavior from an individual who typically demonstrates poor behavior lends the individual to revert back to bad behavior.
This sustaining expectation effect can cause employees to limit their own potential - reducing the productivity of the greater organization. Provide feedback on what you observe, not what you assume. Feedback should be based on your own observations and what you directly hear from the employee.
Objectivity is key. Provide feedback void of personal bias. Do this by critiquing the work, not the worker.
Ask yourself these 3 questions before providing commentary on employees' work:
Do I know what it is I believe needs changing?

If so, determine the best way to specifically communicate this to the employee.

What has the nature of this employee's experience at our organization been like?

Is the individual fully engaged or struggling to stay afloat?

Is the feedback useful for the employee or solely for me?

Are you providing feedback to quell your own resentment or are you coming from a place of genuine concern and desire to help?
Providing feedback is an exercise in building trust between you and your staff. The words you say and the messages you convey serve as an opportunity to promote organizational cohesion and further cement harmony within your company culture. Choose them wisely.
Read more on how to provide negative feedback.